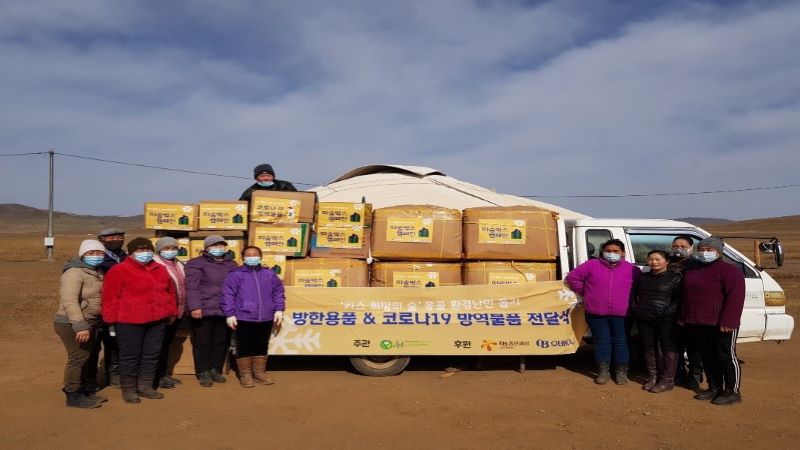 Hubei Qingjiang Hydropower Station
OBC delivered winter goods and a set of quarantine support supplies (a mask and a hand sanitizer) to eco-refugees in Mongolia, who are vulnerable to the COVID-19 pandemic.
Last year, OBC held the 'Warmth Box' campaign with Green Asia Network and gathered 3,120kg worth of winter goods from OBC employees and the public-this is four times the amount of winter goods that were collected in 2019. In addition, OBC has also donated a set of quarantine support supplies to support the well-being of eco-refugees who have limited access to water and soap.
An OBC official stated, "With efforts like our afforestation campaign to mitigate the problem of yellow and fine dust reaching Korea, impacting people's health and well-being, we will stay committed to solving environmental issues."
The lowest temperature in Mongolia's capital, Ulaanbaatar, averages -13.8℃ in March with a maximum of -0.8℃, which is far colder than winters in Korea. As Mongolia has been under strict quarantine since January, such as banning travel between provinces, restricting the entry of foreigners, and suspending classes in response to COVID-19, the scheduled delivery of the 'Warmth Box' had to be postponed.