On December 26, SINA released its list of "Top10 Excellent CSR projects of the year" in Guangdong. The "Renewable Energy Project" submitted by Budweiser APAC top the list with a high vote, and won the honor of the top ten excellent CSR projects of the year.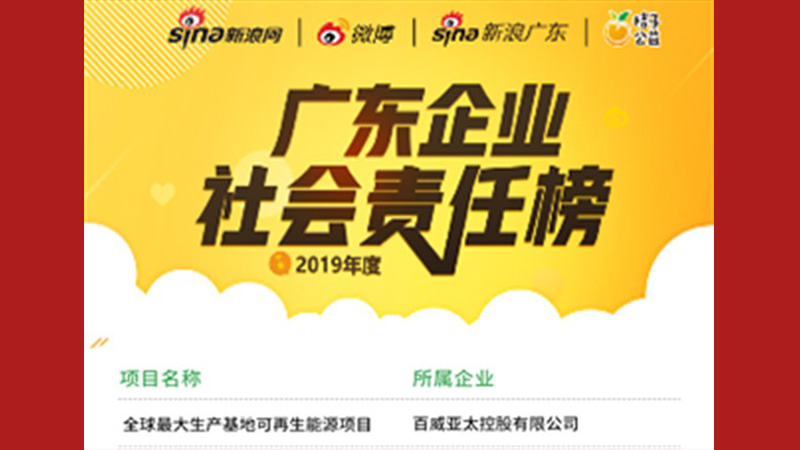 This CSR award by SINA aims to establish models of corporate social responsibility and commend outstanding public welfare actions. The list selection adheres to the principle of objective, fair and open, and widely solicits excellent public welfare cases of enterprises through multiple channels and platforms, and the final result is obtains after public voting and comprehensive evaluation by expert review panels.
Expert panels accessed the CSR cases from four dimensions: project service ability, social influence, innovation ability and sustainability. Judges including Secretary General of Guangdong Youth Development Foundation, Secretary General of Guangdong Social Work Association, etc. served as the judges for this selection, all highly appreciated Budweiser APAC's commitment in sustainability. They consider the Budweiser renewable energy case comprehensively demonstrated the achievements of enterprises in fulfilling their social responsibilities both internally and externally, fully reflected the experience of fulfilling their responsibilities, and also played an exemplary role in corporate social responsibility.