"I pledge not to drink & drive for my family"
On Sep 25, OBC hosted 'No Drunk-Driving Campaign for New Drivers' jointly with Korea Road Traffic Authority (KoRoad) at Gangnam driver's license exam office. The event day was the 1st anniversary of Mr. Yoon Chang-ho's accident who was a victim of drunk-driving.
Drivers who newly acquired driver licenses at Gangnam driver's license exam office participated in 'No Drunk-Driving' pledge event and promised not to drink and drive. An infographic wall was displayed, which showed Drunk-Driving facts and statistics, and ways to prevent Drunk-Driving.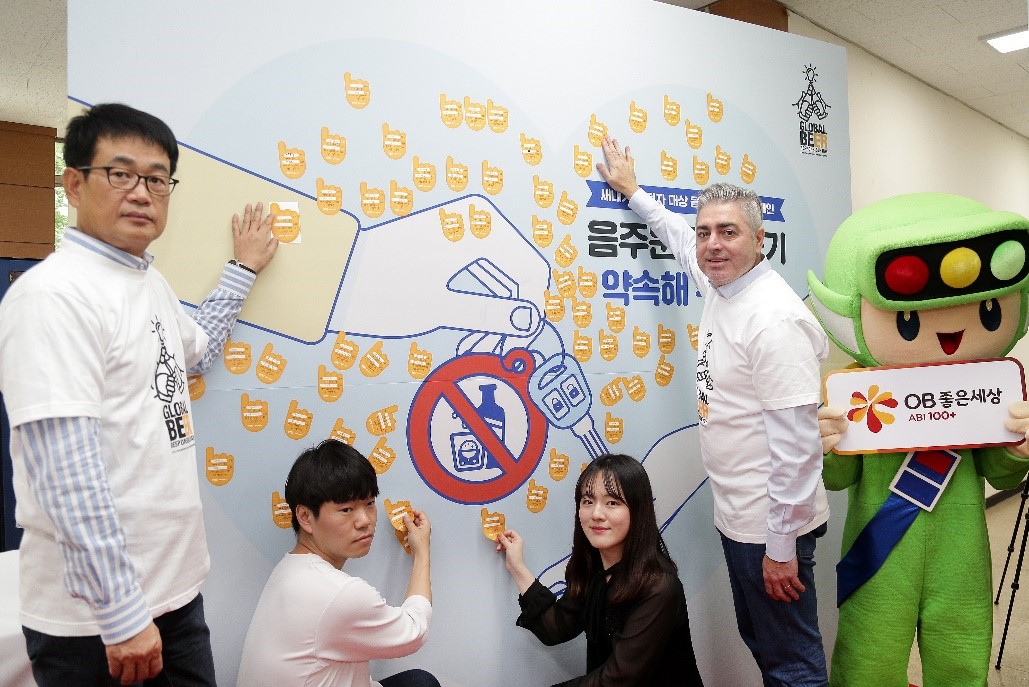 OBC also operated No Drunk-Driving quiz booth to raise awareness of the danger of Drunk-Driving. Winning designs of OBC's 'No Drunk-Driving Car Sticker Contest' were produced into real car stickers and distributed to new drivers. Total of 20,000 stickers were distributed to new drivers at the driver's license issuing window in 27 driver's license exam offices across the country.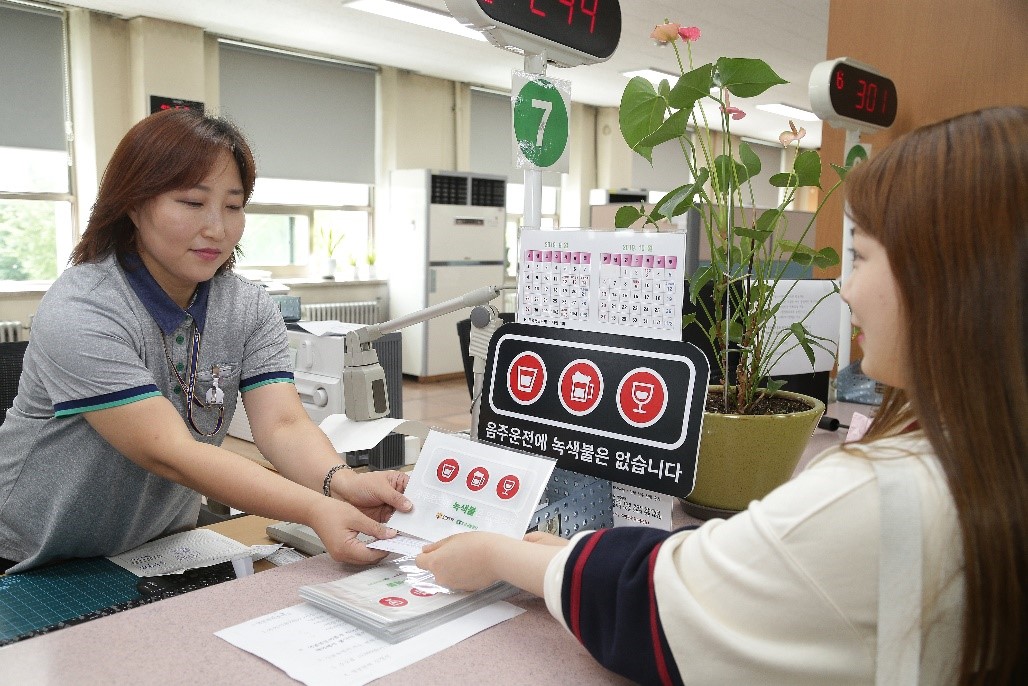 As a leading beer company, OBC is putting efforts into producing the best beer products and at the same time to foster a culture of smart drinking. We will continue various smart drinking campaigns to bring about changes in awareness and behavior of our consumers and help them make smart decisions all the time.
OBC, A proud part of Budweiser APAC.