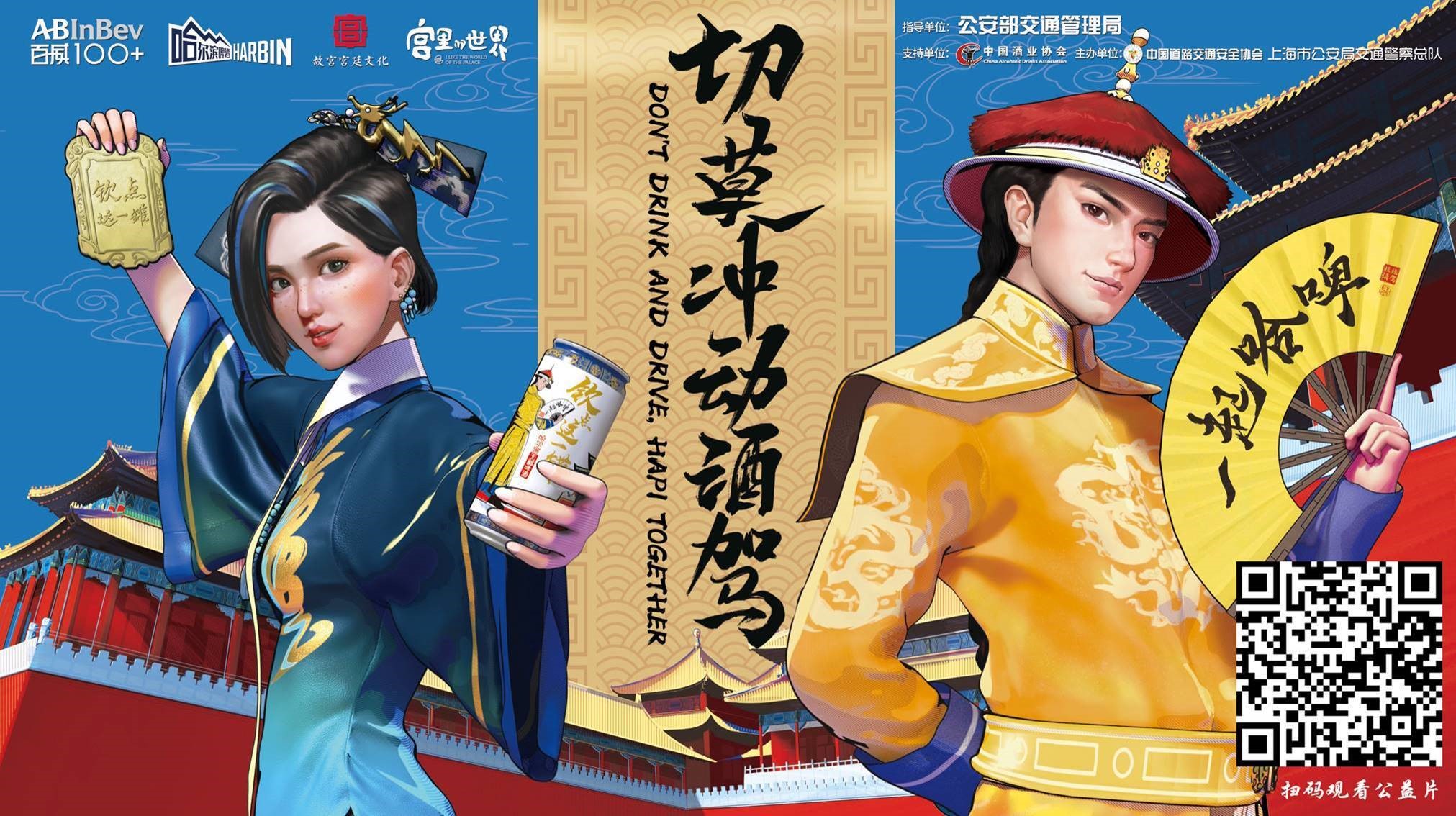 Right ahead of China's annual "9/9 National Philanthropy Day", we renewed its public-service legacy in China by celebrating the latest iteration of its "Smart Drinking, No Drink & Drive" campaign with a major gala by Shanghai's Huangpu River. The event was attended, witnessed and co-celebrated by Bud China's high-profile public-sector partners including the Ministry of Public Security, Shanghai Traffic Police, the China Road Traffic Safety Association and the China Alcoholic Drinks Association. The brewer took advantage of the philanthropic gathering to release its latest hip-hop public-awareness animation Never Drink and Drive, co-produced with the Forbidden City and starred by Harbin Beer's Generation Z virtual character Hajiang as well as the brand's first No-Alcohol beer (NAB).
Jan Craps, Chief Executive Officer and President of Bud China APAC, said: "We've been whole-heartedly devoted to our 'Smart Drinking, No Drink & Drive' public-awareness campaign in China for 12 years in a row. Chinese people love to say that 12 years mark a full circle as well as a complete success, but in our eyes, such an endurance just urges us to further think and innovate. Both launching our brand-new Harbin NAB and partnering with the Forbidden City represent our even bolder expressions of our 'no drink-driving' advocacy."
Palace-Themed Hip-Hop Animation Sets New Trend for Fostering No-Drink-Driving Awareness
Central to Bud China's 2019 smart drinking campaign is a multi-cultural awareness strategy built around the Harbin Beer brand, which has long been active in China's young cultural scenes including China vogue, street pop and ACGN (animation, comic, game and novel).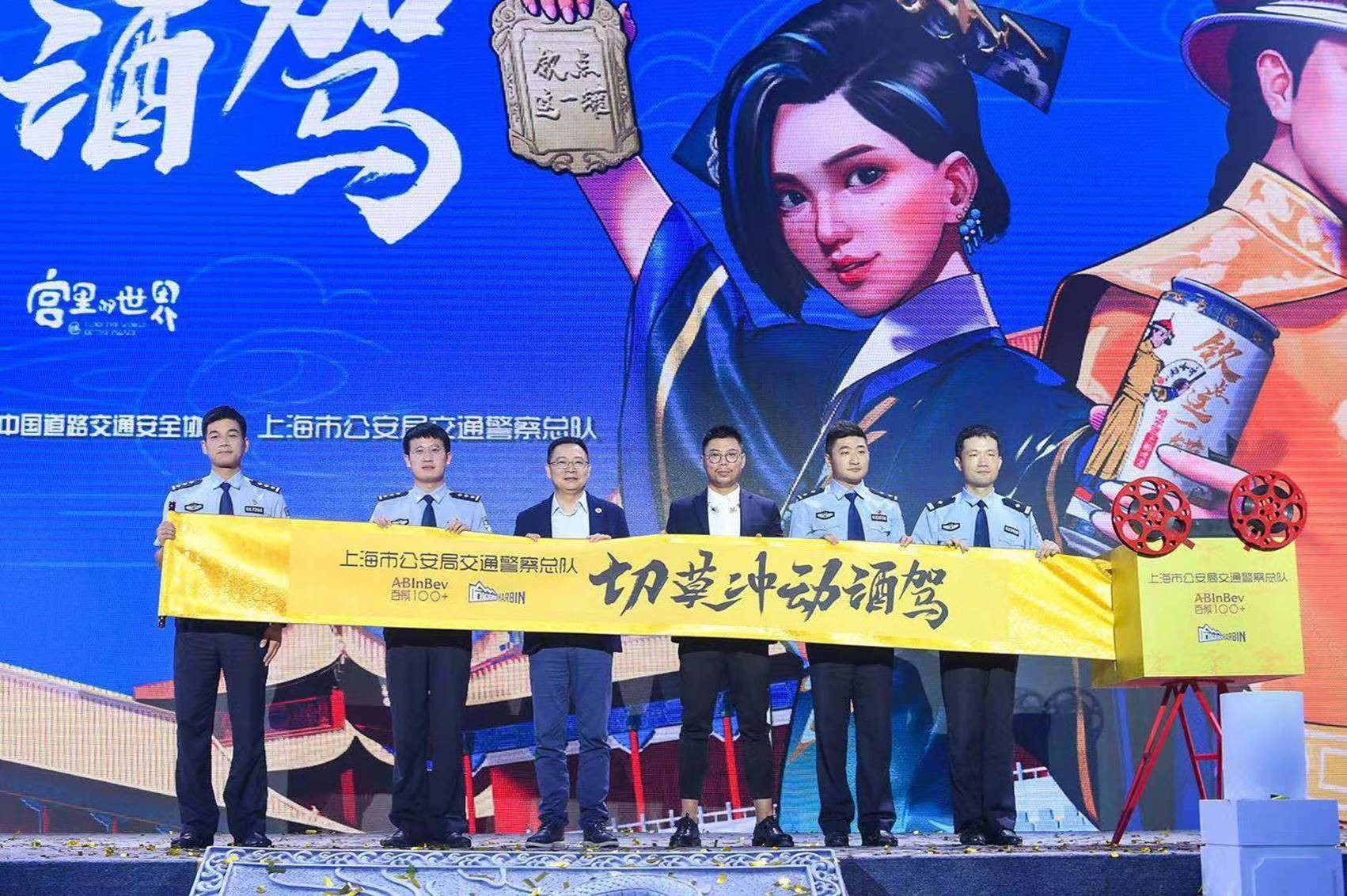 Highlighting a multi-cultural hybrid that mixes popular elements such as ACG, hip-hop, palace, and period drama, the beer brand has co-produced a mindset-influencing animation Never Drink and Drive, It stars the brand's newly-created virtual character Hajiang, around whom a thought-provoking plot has been constructed to better appeal to China's rising Z Generation consumers – Hajiang time-travels to the ancient time and becomes a royal driver, but she defies the emperor's bestowed drink and pays back the royal favor by showing lessons learnt from how unsmart drinking has embarrassed three of China's most famous historical celebrities in the once-glorious Tang Dynasty:
For legendary poet Li Bai, the always-gracious Concubine Yang and high-ranking official He Zhizhang, they all shamed themselves as indulgence turned into disaster when they lost their court-reserved manners. By revisiting these alarming stories, Hajiang presents a lively lesson which makes His Majesty agree to the hard truth of "Never Drink and Drive" and prevents a potential royal drink-driving accident. The plot has also been given a practical boost from Shanghai Traffic Police, which send one of its role-model officers to co-star the video and join Hajiang in saving His Majesty from the danger of drink-driving, helping deliver the main theme with a humorous yet official tone.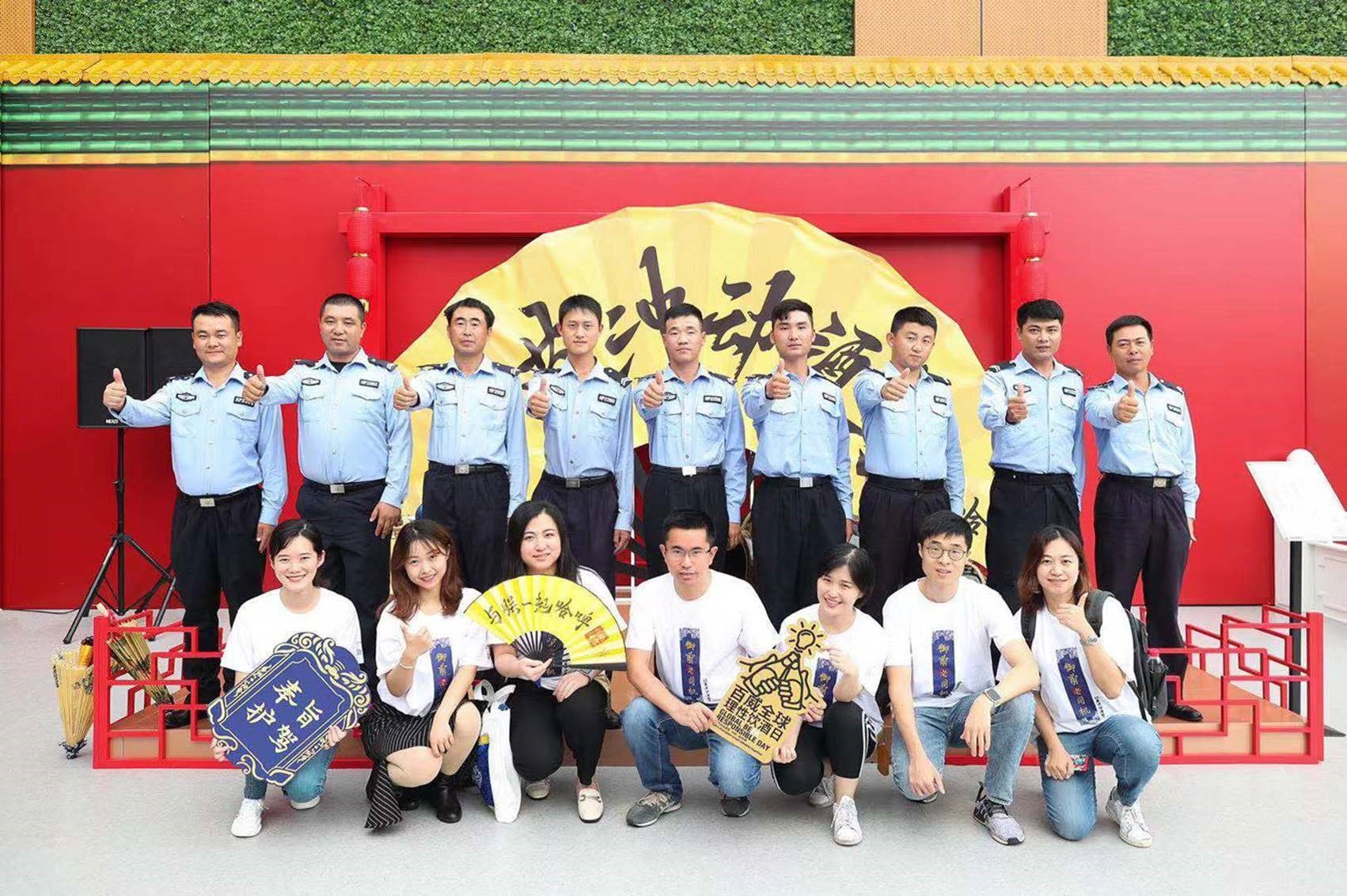 Frank Wang, VP of Legal and Corporate Affairs at Bud China APAC, stated: "We refuse to harp on the old tune and seek to foster empathy with the Gen Zers, by making the no drink-driving cause trendier and cooler. It will work better in guiding the Gen Zers into Harbin Beer's earnestly-advocated mentality of 'Never Drink and Drive'. By retelling those Tang Dynasty stories in the animation, we want to iterate that drink-driving can do more than just harming your reputation, but jeopardizing the life of yours and others as well. That's why we say drink-driving is the thin red line that you should never look to breach."。
Harbin Beer's First-Ever NAB Empowers Consumers with Smarter Choices
Beyond the wildly imaginative awareness video, Harbin Beer also took advantage of the smart drinking gala to launch its first non-alcohol beer. Brewed with a unique process of precision dealcoholization, the pioneering product is masterfully brewed to retain the flavor substances and rich tastes of traditional beer yet provide a stronger wheat fragrance while reducing the alcohol content as much as possible. This has also been Bud China's first product-based breakthrough after a 12-year commitment of no-drink-driving ideas that has focused on social norms to change consumer behaviors
This new NAB offering has also enjoyed quite a presence in Harbin Beer's awareness animation, enriching the time-travel plot with a modern-day touch. Being the animation's Easter Egg, the Harbin NAB severs as not only Hajiang's low-alcohol indulgent solution for His Majesty, but also an effective call-to-action from Bud China to the Gen Zers to opt for smarter drinking choices and repress drink-driving impulse.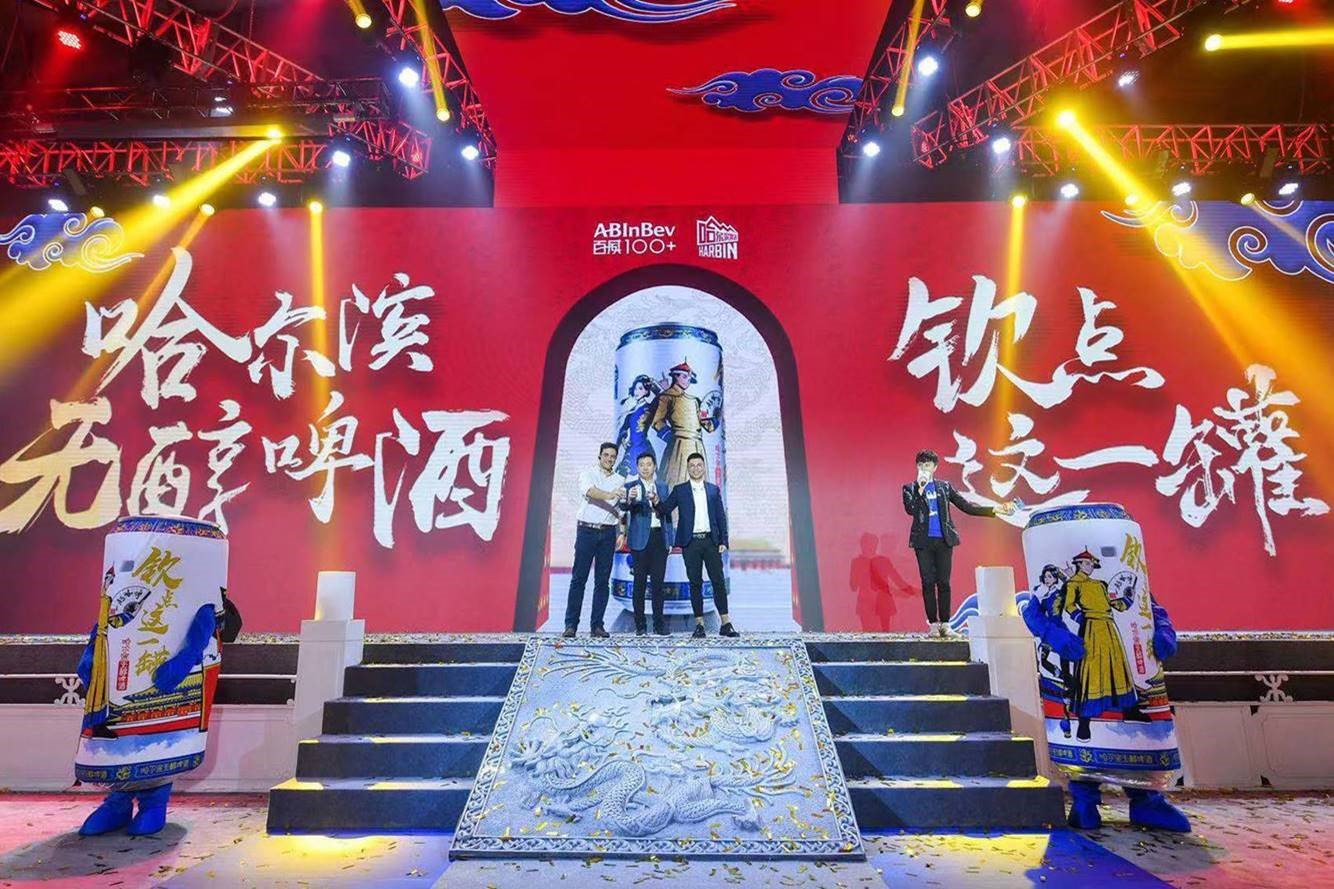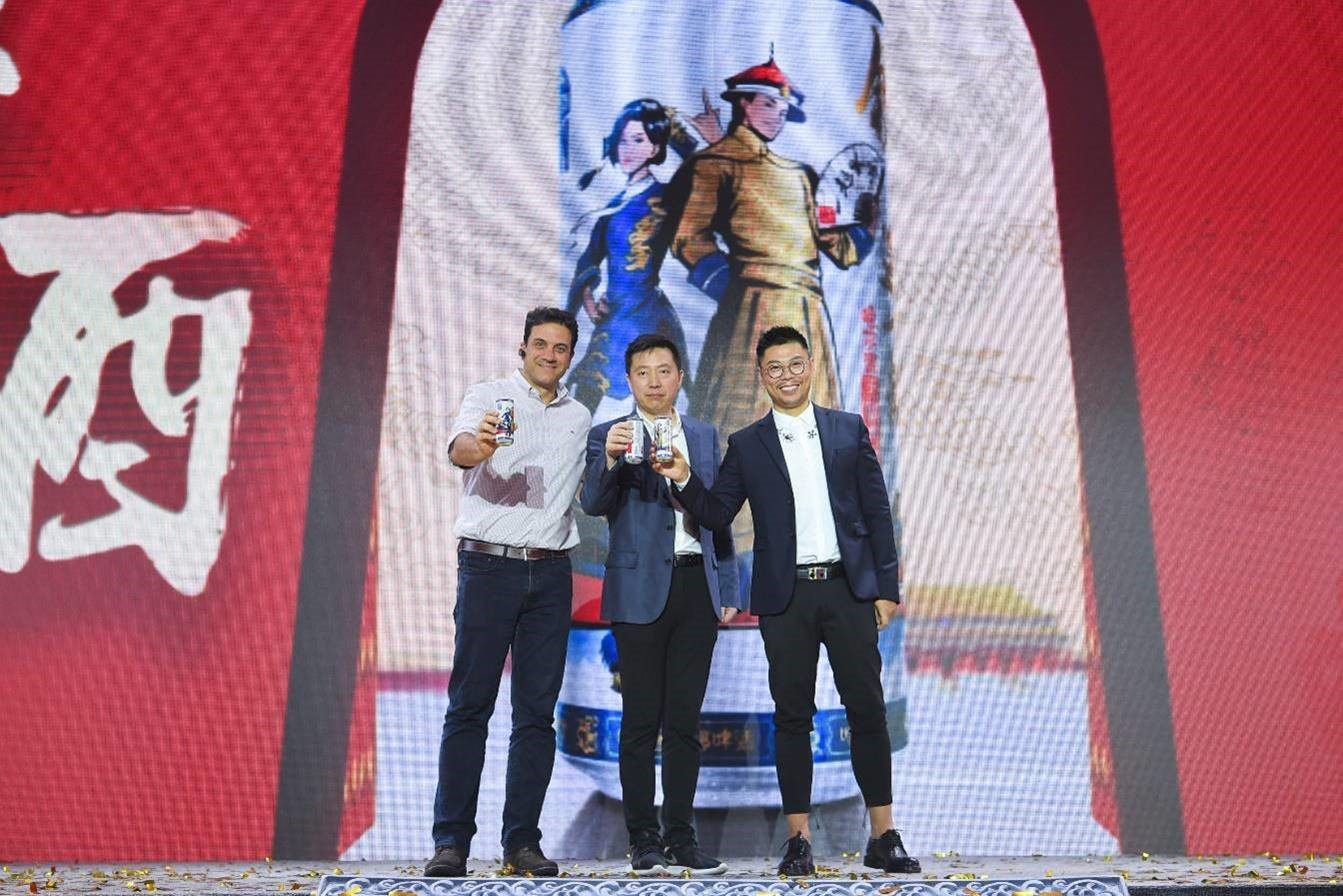 Fred Freire, BU China President, Matt Che, VP Marketing, APAC and He Yong, Deputy Secretary-General of the China Alcoholic Drinks Association and Secretary-General of the association's beer branch opened the door of Forbidden City and launched this new product together. As the brand's first-of-its-kind offering in China, the Harbin NAB comes with an eye-catching look that carries rich cultural implications. The can is designed with distinctive Chinese-style elements and colors – red palace walls, yellow dragon symbols, crimson royal seals, and classic looks of the qipao-costumed Haijiang and the imperial-robed His Majesty, fully revealing the product's crossover fun as a royal designation!
Virtual Character Hajiang Swears in As Shanghai's First-Ever Virtual Traffic Safety Promotion Volunteer
Then the main stage kicked off Road Safety knowledge battle Forbidden City edition. Two teams tried their best to answer the questions, the audience are remind of the traffic rules in a fun way.
Immediately following her public debut that the awareness gala, virtual character Hajiang expressed her sincere wish to join Shanghai's volunteer team for promoting civilized traffic practices. Highly affirmative and supportive of the proposal, Wang Liang, Deputy chief of the Traffic Police General Brigade under the Shanghai Public Security Bureau, said: "Hajiang's involvement also makes her our first-ever virtual volunteer for promoting civilized traffic practices, as we consider introducing virtual idol to public-awareness campaigns a powerful innovation in our public-private partnership in addressing drink-driving. We'd like to thank Bud China for its continuous, diversified attempts to fight drink-driving, as it's been calling for more young people to seriously pay attention to road traffic safety and say no to drink-driving as well as contribute to building a harmonious road traffic safety environment in Shanghai. "
It is now offered on China's major online shopping platforms in a fully-customized creative gift pack, which includes a royal edict hand-written by His Majesty forbidding all drink-driving acts, an ancient-style paper fan providing calming breezes, a strapped card case reminding drivers to go to designated drivers whenever drinking, and a range of no-drink-driving-themed accessories like adhesive tape and phone ring holder.
But Bud China's philanthropic path never just ends with the gala and the awareness campaign, as we seek to elevate our contribution to the "Traffic Safety Education and Promotion Program", an educational initiative directed by the Ministry of Public Security Traffic Management Bureau. In line with its multi-cultural communication strategy, it has partnered with the Forbidden City to co-design a palace-themed traffic safety education magic box of special meanings. Co-developed with expertise from the China Children's Press & Publication Group, the reinvented toolkit seeks to help children and teenagers fast command traffic safety knowledge in a fun-packed way.
More than that, Bud China has vowed to donate all Tmall-based online sales of the palace-themed Harbin NAB and creative gift pack as well as an additional sum of up to RMB 500,000 to the program, as it encourages more consumers to join in the public-service campaign to support underage-oriented traffic safety education.
ABI Joins Stakeholders in Promoting "Never Drink and Drive" to Gen Zers
To relay no-drink-driving ideas to more young consumers and bigger market coverages, Bud China's 2019 public-awareness campaign is also teaming up with multiple partners including transport solution expert Dida and popular banking service provider China Guangfa Bank to launch a nationwide initiative. With Dida Chuxing, Harbin Beer will jointly issue taxi-ride coupons that can be used in more than 100 cities, calling on young consumers to refrain from their drink-driving impulses. The brand will also work with CGB to roll out campus experientials by penetrating more than 20 universities in key cities including Beijing and Guangzhou, leveraging both online and offline channels to maximum the reach to Gen Z college students about no-drink-driving.
The 2019 Harbin Beer "Smart Drinking, No Drink and Drive" intercultural hip-hop awareness video Never Drink and Drive is officially released through all channels on September 3. The brand's first NAB and palace-themed creative gift pack is also concurrently released to the brand's TMall flagship store, welcoming all consumers to make a good-will purchase and join Hajiang in Bud China's new philanthropic path.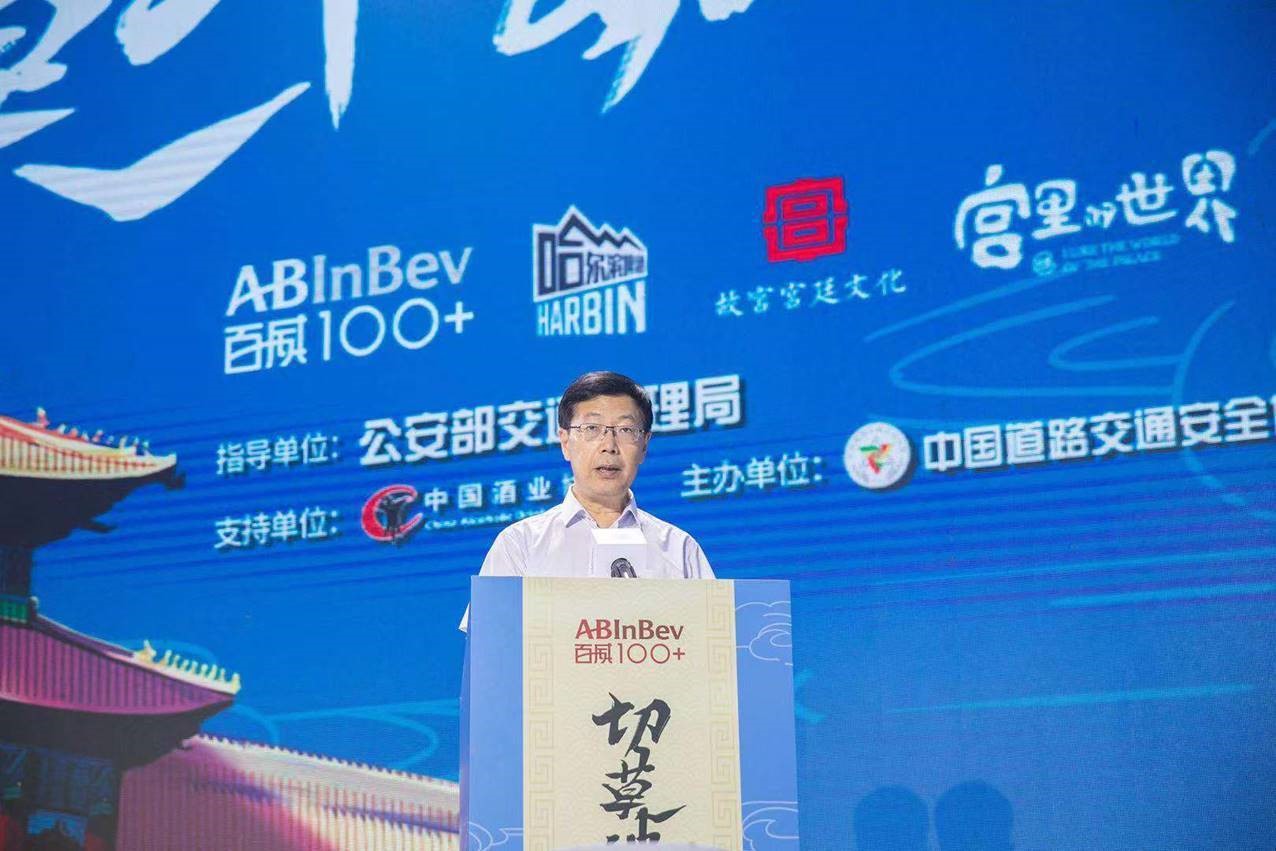 On the event day, more than 10,000 Bud China employees across the country also hit the street and approached restaurants and alcohol vendors to call on POC stuff and consumers to refrain from drink-driving. The journey of Smart drinking needs the support of each and every one of you. Don't drink and drive, HIPI together!