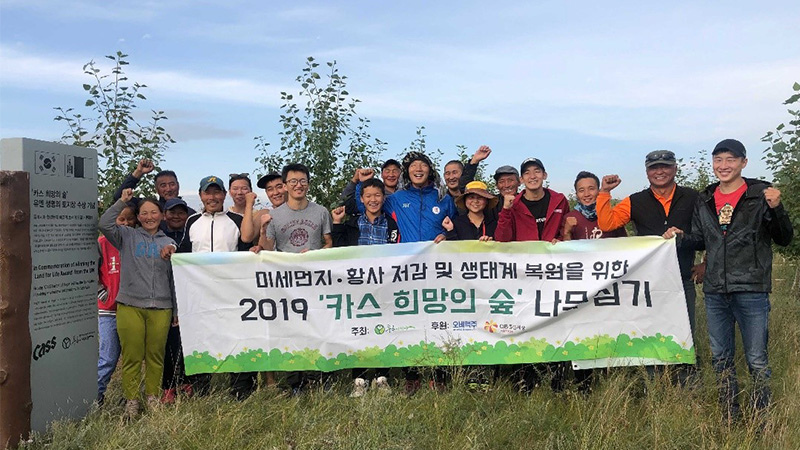 On August 17, OBC conducted a tree-planting volunteer activity for 'Cass Forest of Hope' campaign in Mongolia jointly with an international environmental organization, Green Asia Network.
Volunteers composed of Green Asia Network employees, volunteer group of university students in Mongolia, and local residents visited the forestation site of 'Cass Forest of Hope' and had a tree-planting activity in the desert areas of Erdene Sum.
The 'Cass Forest of Hope' campaign is OBC's representative environmental campaign. Since 2010 we have been planting 150,000 trees in Erdene Sum in Mongolia, where is known to be the source region of find dust and yellow dust that severely harm Northeast Asia.
The project not only plants trees but also supports the lives of 'eco-refugees' who have lost their homes because of desertification by offering life skill educations such as farming, craft arts, etc.
'Cass Forest of Hope' won 'Land for Life' award from UNCCD (United Nations Convention to Combat Desertification) in 2014, contributing to OBC's leading reputation status with high Recognition & Preference scores in Corporate Reputation survey each year.
OBC, A proud part of Budweiser APAC.