Bud APAC's Korean subsidiary Oriental Brewing Co. (hereinafter, OBC) is bolstering efforts to drive its ESG operation following the "Declaration Ceremony for Reinforcement of ESG Management." Engaged in a number of activities to promote all aspects of ESG, from BSG Upcycling, smart drinking campaigns, to scholarship programs, here are some of OBC's significant projects from the fourth quarter of 2021.
▶ OBC Opens 1st Solar Powered 'Smart Shelter' at Cheongju Brewery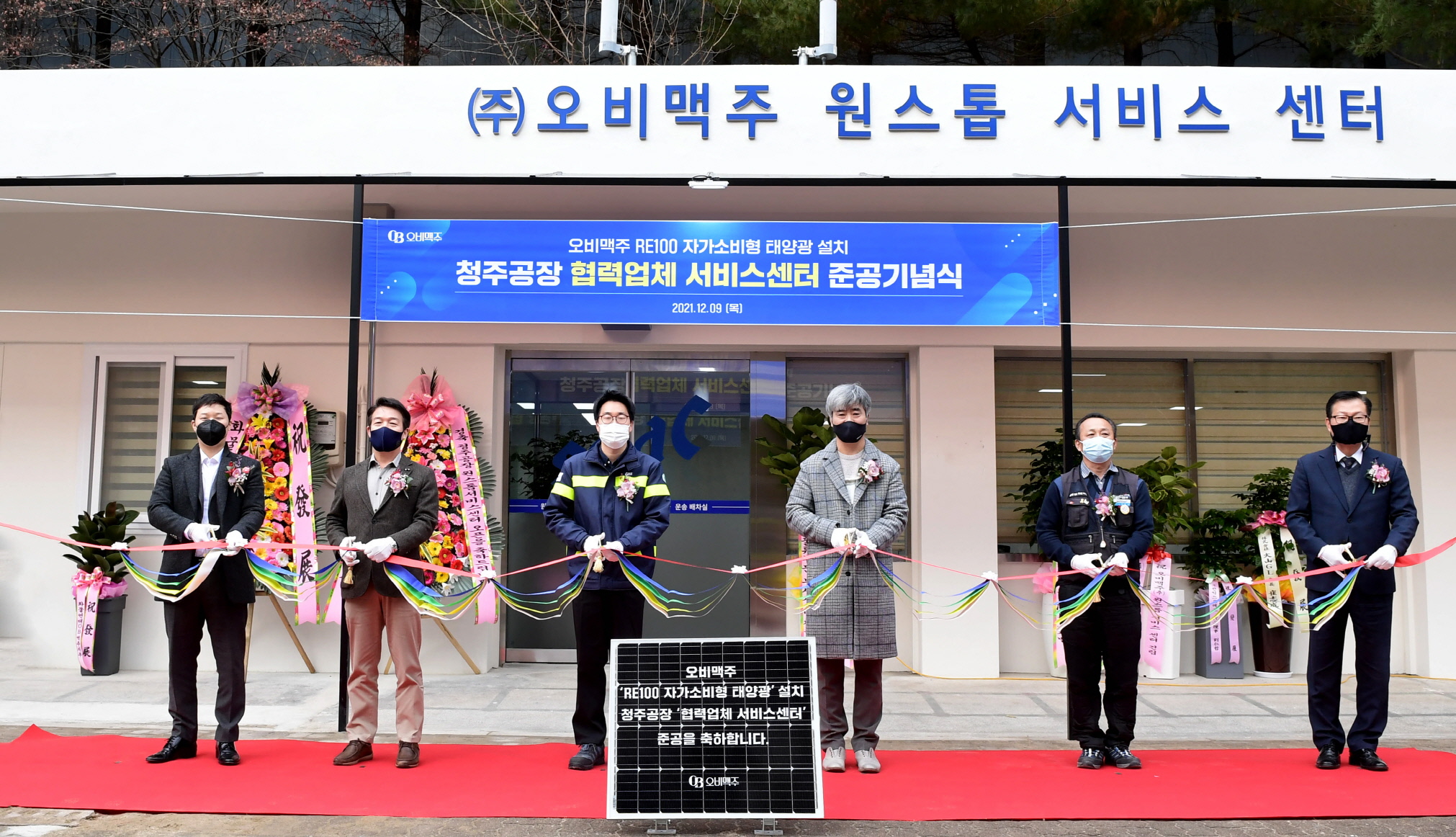 OBC opened its 1st solar powered 'Smart Shelter' – a workplace and rest area for third-party workers and logistics partners at Cheongju Brewery.
With the opening ceremony held on the 9th, OBC Brewery Director Cheol-Woo Lee, HanExpress Young-chae Yoon, Energy X CEO Sean Park, Dsolar Sung-Woo Yang gathered to celebrate the completion of OBC's 1st Smart Shelter.
Smart Shelter project was devised to promote OBC's RE100 business and to build a win-win relationship with business partners. By remodeling old and deteriorated brewery shelters, OBC is to provide better working conditions for its business partners. Moreover, by installing solar panels, OBC is to work towards its sustainability goal of reducing carbon emission by 25% across its value chain.
"Solar powered Smart Shelter is a well-rounded ESG model as it is an eco-friendly project that supports local workers as well as business partners," commented Brian Koo, Legal and Corporate Affairs VP of OBC, and added "Next year we are to expand our Smart Shelter project to Icheon and Gwangju breweries."
▶ OBC Opens 9th 'Happy Library' in Bucheon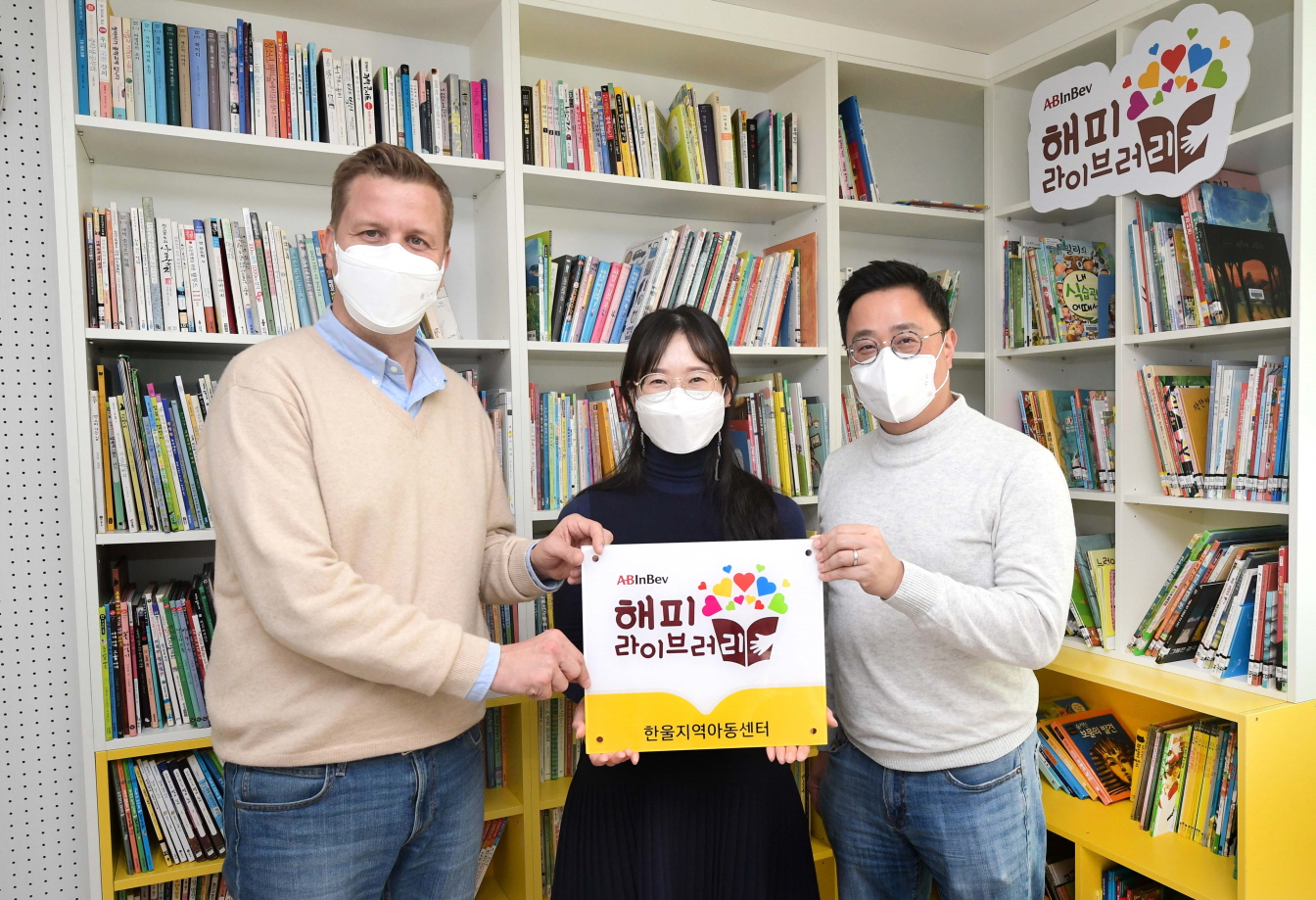 On December 2nd, OBC announced the opening of Happy Library in Bucheon. Happy Library is part of OBC's CSR efforts to renovate old community children centers and provide educational materials and books to improve after-school learning environment for underprivileged children. Happy Library program dates back to 2016, with Hanwool children community center marking OBC'S 9th Happy library.
OBC renewed the center's music room, library, studying lounge and replaced old furniture such as desks, TV drawers etc. Under a business agreement, OBC also donated 376 books with Daekyo, while OBC employees additionally gathered 300 books for the community children.
In celebration of the opening of the 9th Happy Library, OBC employees including CEO Ben Verhaert visited the center to clean the facility and organize donated books. Employees also conducted an English class and watched children's musical performance.
▶ OBC Leads Corporate Culture where Diversity is Respected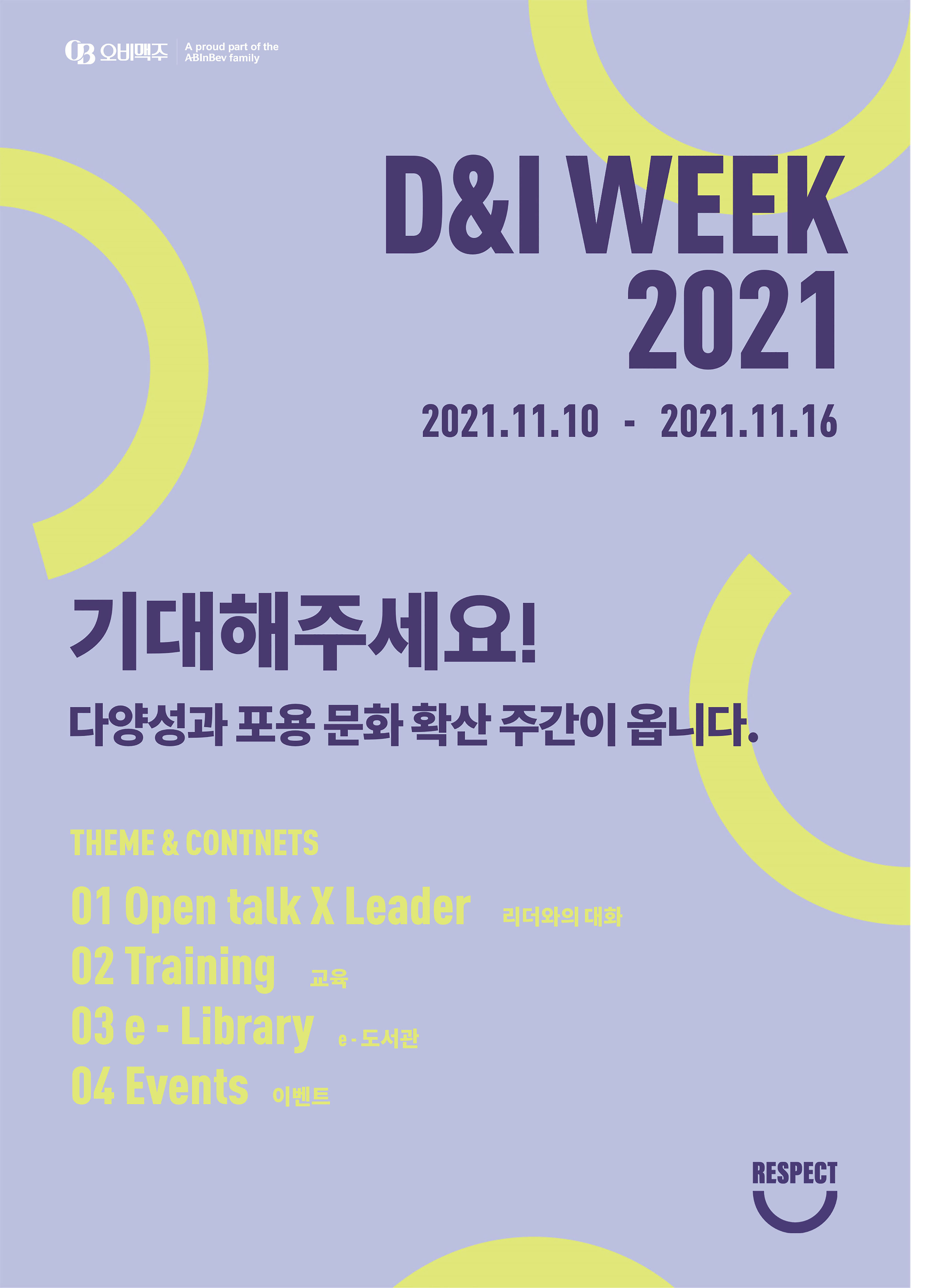 On November 10th, OBC announced the launch of '2021 Diversity and Inclusion (D&I) Week' to spread a corporate culture where all members of the company are respected.
OBC created '2021 D&I Week' to further promote a corporate culture where all employees can understand and respect each other regardless of their age, gender, race, nationality, and background. Under the slogan 'Respect You', 'D&I Week' was held for a week with programs consisting of ▲dialogue with leaders, ▲training, and ▲employee events.
In 'dialogue with leaders' session, employees gathered to openly ask questions to OBC leaders, and in 'training' session, in-house experts were invited to lecture on ways to develop leadership and communication skills that are required in a culture of diversity and inclusion. While programs were conducted through zoom, lucky draw and book giveaway events were also held to arouse employee interest and encourage active participation.
OBC launched 'Diversity & Inclusion Committee' last year and has been conducting various activities such as developing policies and programs to create a corporate culture where all members are respected. The D&I Committee is comprised of 26 employees in all areas including sales, production, marketing, and human resources. The Committee is jointly chaired by CEO Ben Verhaert and Vice President of Human Resources Jung Young-tae.