(Shanghai, 17 January 2023) Budweiser Brewing Company APAC ("Bud APAC" or the "Company," SEHK:1876), the largest beer company in Asia-Pacific, is proud to announce that the company has been certified for the second consecutive year as a Top Employer in China, India, and South Korea by the Top Employer Institute. The award recognizes the company's excellence in delivering an outstanding employee experience.
"At Bud APAC, people are our biggest assets. I would like to thank all our hard-working and passionate colleagues who always strive to excel and create a work place that is engaged, innovative and inclusive." said Linda Qian, Bud APAC's Chief People Officer.
Bud APAC follows a people-first philosophy, focusing on our employees' well-being.On top of our flexible working policy, we launched a series of initiatives onemployee compensation and benefits in 2022. The year also saw Bud APAC celebrate Diversity & Inclusion Month across APAC, and Budweiser China host Mulan Day, an annual event to recognize and celebrate women leadership, for the fourth consecutive time. As a company, we are committed to creating a diverse, equal and inclusive working environment where women can sustain, lead and excel.
In terms of ESG, we were upgraded to an "AA" rating by MSCI for Environmental, Social and Governance ("ESG"), which was Bud APAC's third rating upgrade in less than three years. MSCI now ranks Bud APAC as an ESG leader among 50 global beverage peers,noting our effective governance and social programs, comprehensive ESG disclosure, and responsible product and marketing initiatives. This recognition from MSCI is also testament to our progress toward our 2025 Sustainability Goals and our ambition to achieve net zero across our value chain by 2040.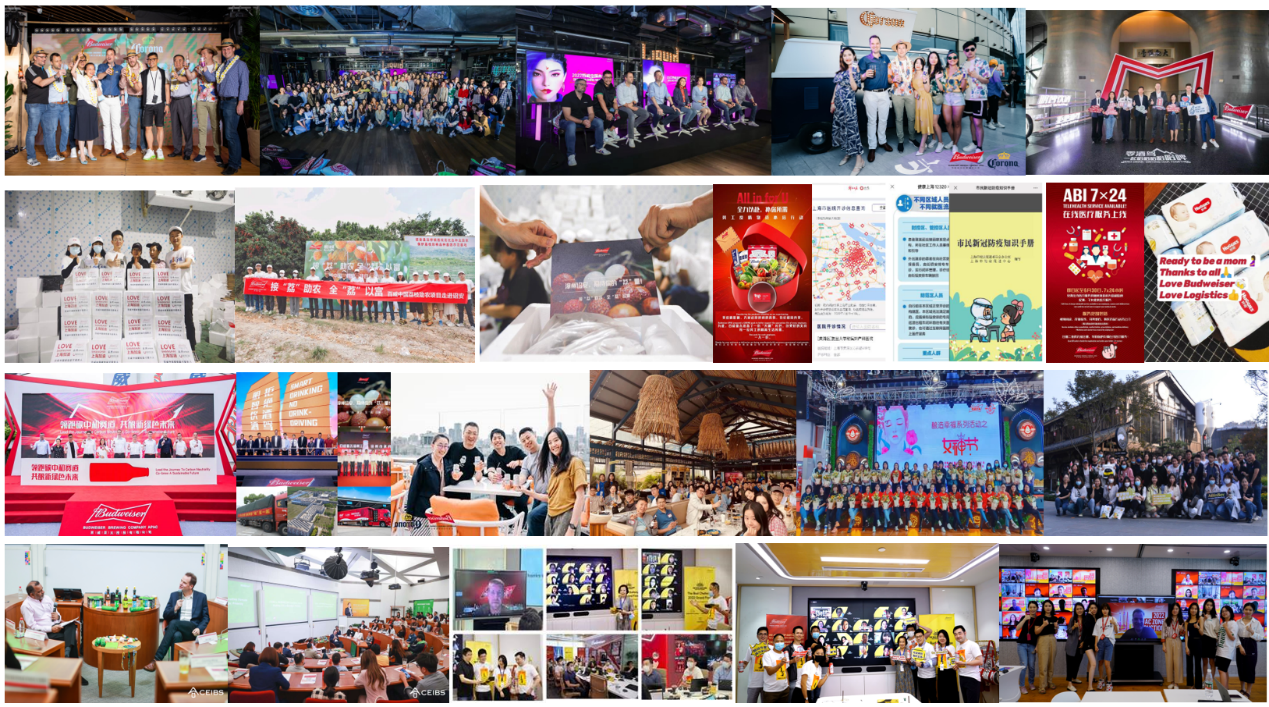 The Top Employers Institute programme certifies organisations based on the participation and results of their HR Best Practices Survey. This survey coverssix HR domains consisting of 20 topics including People Strategy, Work Environment, Talent Acquisition, Learning, Diversity, Equity & Inclusion, Well-being and more.
Top Employers Institute CEO David Plink said: "Exceptional times bring out the best in people and organisations. And we have witnessed this in our Top Employers Certification Programme this year exceptional performance from the certified Top Employers 2023. These employers have always shown that they care for the development and well-being of their people. By doing so, they collectively enrich the world of work. We are proud to announce and celebrate this year'sgroup of leading people-oriented employers: the Top Employers 2023."
AboutBudweiser Brewing Company APAC Limited
Budweiser Brewing Company APAC Limited ("BudAPAC") is the largest beer company in Asia Pacific, with leadership positions in Premium and Super Premium beer segments. It brews, imports,markets, distributes and sells a portfolio of more than 50 beer brands,including Budweiser®, Stella Artois®, Corona®, Hoegaarden®, Cass® and Harbin®. Bud APAC has expanded beyond beer into new categories such as ready-to-drink,energy drinks and spirits in recent years. Through its local subsidiaries, Bud APAC operates in its principal markets, including China, South Korea, India and Vietnam. Headquartered in Hong Kong SAR, China, Bud APAC operates 48 breweries and employs over 25,000 colleagues across APAC.
Bud APAC is listed on the Hong Kong Stock Exchange under the stock code "1876" and is a Hang Seng Composite Index member that is incorporated under the laws of the Cayman Islands. The Company is a subsidiary of Anheuser- Busch InBev, the public Company listed on Euronext which has over 600 years of brewing heritage and an extensive global presence.
About Top Employers Institute
Top Employers Institute is the global authority on recognising excellence in PeoplePractices. We help accelerate these practices to enrich the world of work.Through the Top Employers Institute Certification Programme, participating companies can be validated, certified, and recognised as an employer of choice. Established over 30 years ago, Top Employers Institute has certified 2053organisations in 121 countries/regions. These certified Top Employerspositively impact the lives of over 9.5 million employees globally.